Client Testimonials
Discipline:
Eventing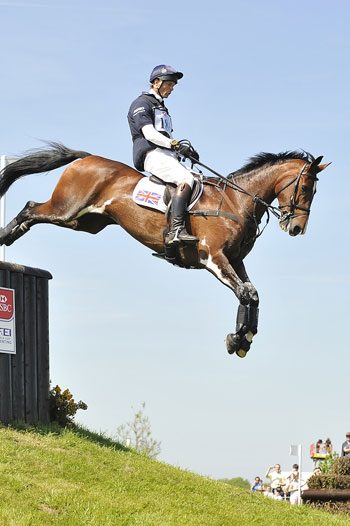 William Fox-Pitt
Olympic Eventing Silver Medalist
"An excellent piece of equipment which undoubtedly improves the horse's performance."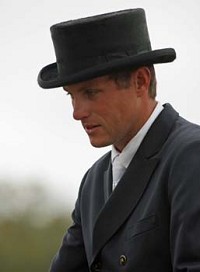 Boyd Martin
"I really like the Niagara Equissage therapy system to warm up my horses before exercise, and to warm down after cross country. I use it on my horses on a regular basis."

Karen O'Connor
"Niagara Equissage is an essential piece of equipment we couldn't do without. All our horses benefit from regular treatment."
Discipline:
Show Jumping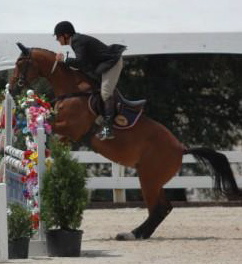 Aaron Vale
Show Jumping Trainer & Competitor
"The Niagara Equissage helps my horses perform to the best of their ability and be more consistent. It also helps them to recover quickly from competetion."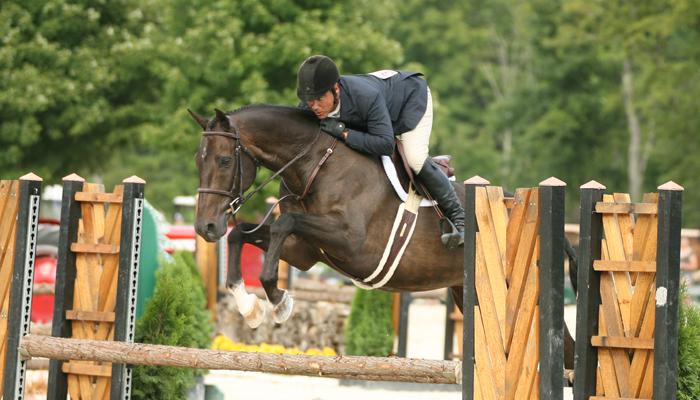 Jimmy Torano
Show Jumping Trainer & Competitor
"The Niagara Equissage definitely helps my horses relax in the show ring."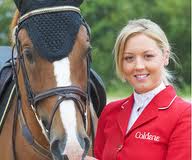 Ellen Whitaker
"We use the Niagara Equissage pad on the horses every day, they are all much more supple, it is a very important part of their daily healthcare routine."
Discipline:
Racing

Michael Matz
Kentucky Derby Winning Trainer & Olympic Show Jumping Silver Medalist
"The Niagara Equissage is great for warming up and relaxing horses before daily training. We use it for pre-race warm up and for post-race stiffness. We also find that it works great on fillies that tie up."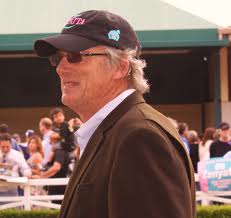 John Sherriffs
Kentucky Derby Winning Trainer & Trainer of Horse of the Year, Zenyatta
"My Niagara Equissage is in use 4 hours every morning treating many horses for many things, including ALL horses racing that day. I find using the Niagara Equissage on tendons and suspensors removes soreness totally."



Kiaran McLaughlin
"I find the horses love their treatment with the Niagara Equissage. I like the way the Back Pad massages the full body of the horse. We use it all the time and there are NO negatives."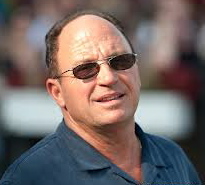 Wayne Catalano
"I like the way the Niagara Equissage relaxes the horses. It helps with sore muscles and the horses recuperation after hard races. I can see a difference."

Chuck Simon
"Niagara Equissage definitely helped SABELLIENA be at her best after her long campaign prior to winning the CARDINAL. We use it a lot and the horses love it."
Discipline:
Dressage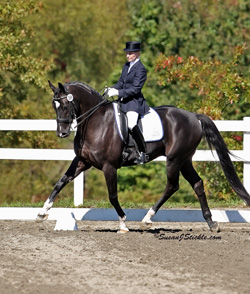 Betsy Steiner
USDF Gold, Silver & Bronze Medalist
"I have been using the Niagara Equissage for over a year now and I notice a real difference in my horses. It really relaxes the muscles and gives them a sense of ease and well being. When used before work, their muscles are relaxed as if they have already had a good warm up. I also like to use it after a hard workout to let them loosen up and be able to relax and feel comfortable for the rest of the day."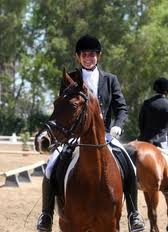 Laurie Moore
"I use the Niagara Equissage on a regular basis at home and would not dream of going to a show without it. Our horses are athletes and we expect tremendous fitness and performance from them. The Niagara Equissage helps prevent injuries so we can have healthy, comfortable, riding partners. It aids tremendously in the warm up and cool down phases of work. The horses always look forward to their massage time!"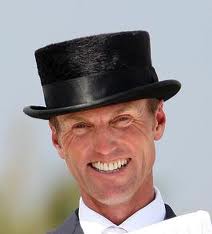 Jan Brons
"I use the Niagara Equissage on my horses everyday. It cuts my warm up time in half and my horses recover much faster after they have had a hard day at the show."

Karen O'Connor
"In the Dressage phase (of eventing), we have to show relaxation and Niagara Equissage really helps that aspect of competitiveness. Niagara Equissage creates a straighter horse, one that uses muscles from one side to the next more equally."
Discipline:
Arabians
Gerry Reeder
"I had a mare with a slight tear of the suspensory ligament. I had her scanned again after 30 days and was advised to give her another 60 days rest. I got the Niagara Equissage and used the Leg Boot in conjunction with the Back Pad for the next 30 days and had her scanned again, the suspensory was healed to my vet's amazement."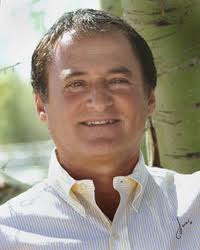 Bob Battaglia
"We use the Niagara Equissage a lot. The horses really like it and it helps to loosen them up before we ride and show."
Discipline:
Reining

Tim McQuay
NRHA Hall of Fame
"I have found many benefits of Niagara Equissage. Using it daily during competition keeps my horses feeling good and doing their best. Another benefit of Niagara Equissage is the improved healing time of injuries by using the Back Pad and the Leg Boot."
Tom McCutcheon
World Equestrian Games Reining Gold Medalist
"The Back Pad is part of our daily maintenance for all of our show horses and we have found it to be an invaluable part of our program. With regular use, our horses start out much softer throught their bodies; we have fewer incidents of back soreness and are much happier overall. I love that the unit is so portable and that it is very easy to use. Thank you for this quality product and for your support!
Discipline:
Saddlebreds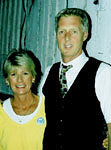 Rob and Sarah Byers
"Niagara Equissage is an important part of our training program. We use it everyday, especially before working both young and old horses. It helps them loosen up and be comfortable and ready to work. It helps our show horses go better, and improves the demeanor of our school horses. The results we get from the Niagara Equissage on our 23 year old horse are fabulous."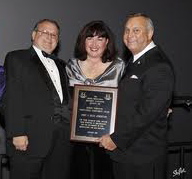 Jimmy and Helen Robertson
"Our Niagara Equissage helps us keep our horses in top condition and prepare them for competition. The Hand Unit is great for people too."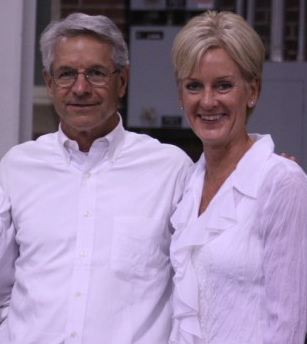 Bill and Kris Knight
"We us the Niagara Equissage on our horses everyday, whether at home or at a show. It really helps to loosen up our stiff horses and relax their muscles before training and competition. We love it."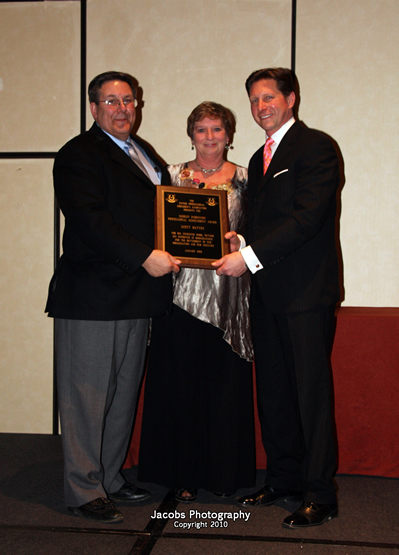 Scott and Carol Matton
"Niagara Equissage is a great tool to enhance training horses of all ages. It definitely helps them relax and become more supple. It can be effective both before and after training and performances."
Discipline:
Rehab
Dr. Gary Lavin
"We have used our Niagara Equissage for over two years for a wide variety of injuries, and noticed improvement, and in some cases remarkable improvement in our rehab program. In one instance, there was a very dramatic reduction in the healing time of a fused hock. In another, the healing of a splaced tuber coxae, i.e. "dropped hip", was considerably improved. Horses acclimate quickly to the treatment and appear to enjoy it."
Discipline:
Farms / Breeding

Clifford Barry
"The Niagara Equissage has become invaluable to us in the recuperation of our training horses. Its advantages are too numerous to mention, and the horses seem to enjoy the luxury. We also use it on stallions, mares, and yearlings."
Discipline:
Therapists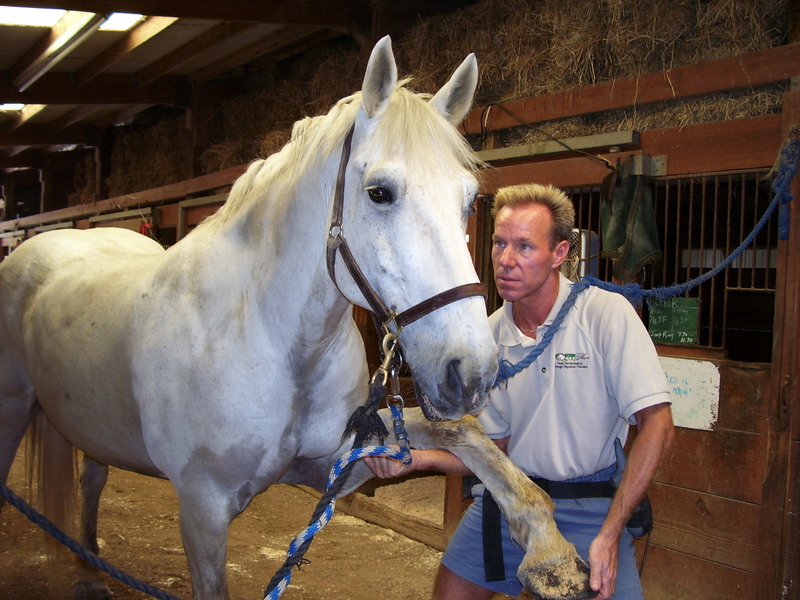 Kelly Flowers, MPT
The circulatory benefits I see from the Back Pad creates an essential foundation of muscle relaxation on which to work. TheHand Unit is very efficient in targeting specific areas prior to addressing muscle/soft tissue problems such as trigger or stress points. Niagara Equissage is an important partner in my work to achieve performance improvement for my clients.
Discipline:
Brandes Formula
John Warwick
Chairman - National Veterinarian Physiotherapist Association
I have been taking it myself for some months now and I benefited greatly from it. No more do I suffer with bad colds, etc.
I have also introduced a great number of my race horse clients to Brandes Formula. All have seen the difference. Horses are healthier and therefore recover quicker after racing so can run more often. Brandes Formula is an excellent product that I am happy to endorse.

Jessica Harrington
Racehorse Trainer in Ireland
My entire yard has been on Brandes Formula for the past year. It is an excellent equine supplement that has helped to keep my horses healthy throughout the season. I would highly recommend Brandes Formula!

John Mackie
Racehorse Trainer in England

We have used Brandes Formula for 12 months now and have been extremely pleased with the way our horses have run in that time. They have looked well in their coats and performed consistently on the track. It has definitely helped maintain their good health and improved the health of horses that come to us. I believe that this is one of the best products we have ever used for maintaining the well being of horses that are in rigorous training.
David Myerscough
Myerscough Racing, Ireland
After spending time working in many top yards around the globe, I have found Brandes Formula to be best product I have ever come across to bring a horse back to full health! Any horses that are not thriving seem to improve almost immediately from being put on this stuff. It clears out any mucus in their lungs, and after racing, the amount of time it takes for my horses to recover has halved and recuperation time after racing is minimized. My horses now look great and I would have no problem in recommending this product to anyone.

Mark Rimell
Rimell Racing
Having used this product for a trial period of 2-3 months with several different horses, we have found horses on Brandes Formula hold their condition better. Consequently they take their racing better and are able to race more frequently with improved results. We have also established that horses on Brandes Formula are able to utilize their feed more effectively, and therefore need less.

Tom Dunne
The pony was qualified for the Horse of The Year Show in England, but was ill with a virus 10 days before the show and the vet advised not traveling. 50 ml/day of Brandes Formula and a week later the bloods were dramatically improved and the decision made to travel, albeit later than intended. The pony had to be ridden by an English rider for qualification reasons, and Christie Prichard had not sat on him till 20 minutes before the class. They jumped one of only 5 clear rounds, and then won the Jump Off to be crowned Pony Of The Year. Without Brandes Formula we would not even have been at the show. As it turned out he looked great, jumped superbly, and thanks to Brandes Formula our dream has come true.
Discipline:
AfterAce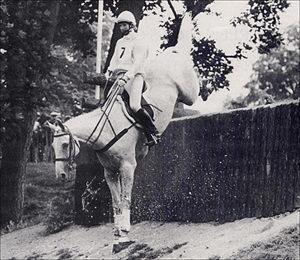 Lucinda Green
Champion British 3 Day Event Rider, Coach & Journalist
After 2 months on Brandes Formula and AfterAce, bill's wind which had always been thick since a nasty virus 3 years ago, has so improved that he took a mere 15 minutes to recover from going his fastest at Highclere's intermediate event. He also has dapples in his coat for the first time ever!! The sign of a healthy horse.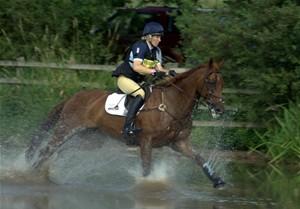 Liz Halliday
International 3 Day Event Rider
The Brandes Formula really helps to keep my horses feeling 100% on long journeys, and I have also noticed a big improvement in their stamina and focus when I have given it to them before the cross country phase. The AfterAce has improved the freedom of movement in all of my horses this year, and has really aided in their recovery from the stresses of eventing - both products are an important part of competition and daily maintenance for my horses.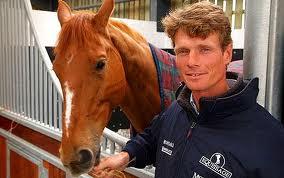 William Fox Pitt
International 3 Day Event Rider
Brandes Formula and AfterAce are incredibly useful and have shown fantastic results. The Brandes Formula gives my horses a real tonic and a huge boost when needed. They are able to cope with competition stresses and long distance traveling much better. The AfterAce has shown great improvement with soundness and joint conditions. I can see a real difference and all my top horses are on it.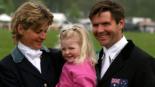 Clayton & Lucinda Fredericks
Team Fredericks Eventing
Over the past few years our results have been fantastic, with many top wins. This last season has included Olympic Team silver for Australia and winning the World Cup of Eventing for the second time, only 6 weeks after the Olympic Games in China! It's vital that the horses remain healthy and happy if they are to perform at their best consistently. Two products have proven to be invaluable – AfterAce and Brandes Formula.